How 3D Printing is Helping People with Disabilities
How 3D Printing is Helping People with Disabilities
When I think about the people with disabilities that I know, one thing stands out. They are all incredibly independent and they pride themselves on that.
Every so often, I have seen how one small thing can threaten this independence. Often it is when they are relying on something to work, and sometimes things don't go to plan. These unexpected obstacles, be they physical or not, can stand in their way.
For people to maintain this level of independence they need to be equipped with the right tools and gadgets to overcome these barriers.
Oftentimes, people with disabilities do rely on others to create these tools and gadgets. Sometimes it is expensive and time-consuming to source and order. Wait times for equipment to be designed, made and delivered can be lengthy.
So wouldn't it just make more sense if the people who need the equipment could just design and make it themselves?
Enter 3D printing, stage right.
The more I look into it, the more I'm amazed at the ingenuity of others. The possibilities for 3D printing are beyond comprehension. It's an exciting time to be alive…
Here are some ways that 3D printing is already helping people with disabilities and how it may help them in the future.
Independence
I think it's fair to say that although being in a community with others is so important, we all crave independence. The idea of being able to rely on ourselves can help us to take pride in what we do. Self-confidence builds within us if we know we can do something ourselves.
One of the beautiful things about 3D printing is that you have the ability to create something specific to your needs. You can discover a need for something today and print it now.
Take for example Raul Krauthausen, a German man who printed his own ramp in just over 24hours. The problem he found was often in public spaces there may be one step that meant an area was not accessible to him. With his simple 3D printed solution, he suddenly had a portable mini-ramp that gave him access to numerous new spaces.
And the amazing thing about this is, that he has shared his design on Thingiverse.com and asked others to help improve his design. What began as an independent design became a community project.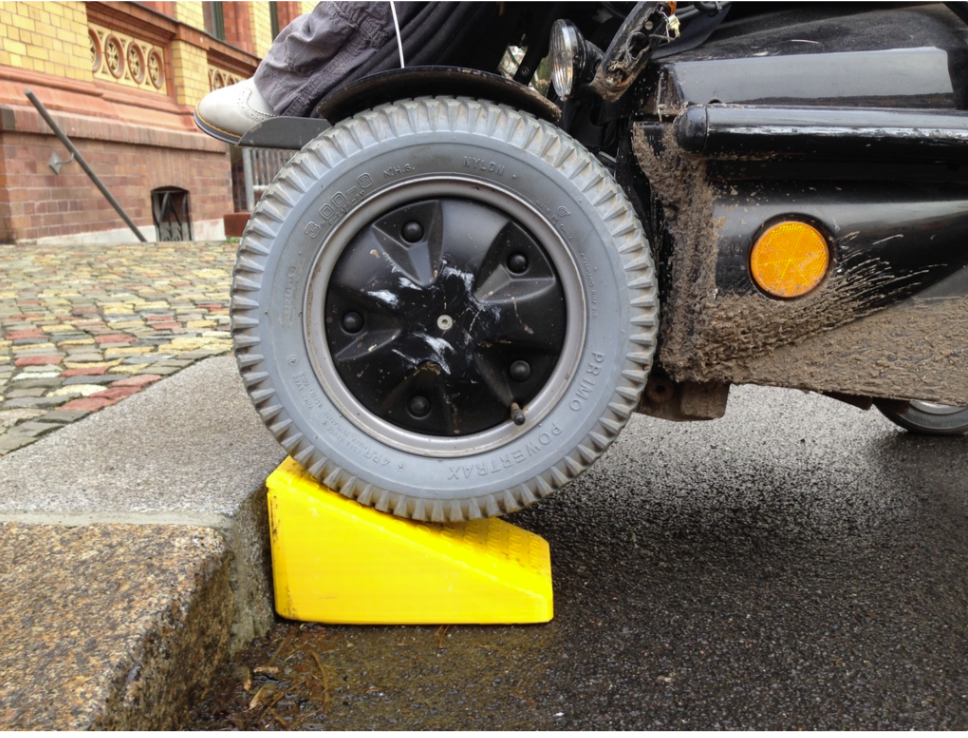 3D printed Wheelchair-Ramp for one step by nanonan

Accessibility
Inclusivity is so important. Those with vision impairment can be left out of group activities and everyday events. However, with some out-of-the-box thinking, to most barriers, we can find easy solutions.
Take signage for example. With 3D printing, signs can be enhanced with the addition of Braille. Whether you take a design already created and uploaded to an online share point like Thingiverse.com or you download software information that creates Braille, having access to a 3D printer opens up a world of possibilities.
And what about playing sports and group activities? For example, by adding a bell to a 3D printed object like a ball, those with vision impairments can hear where the object is when playing games with others.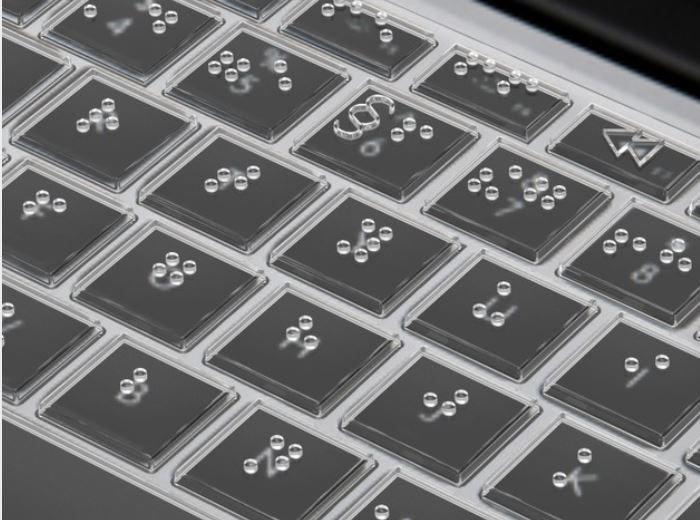 3D printed braille board by Camille JaiguSigns, Schedules and Learning Aids
For those with sensory needs, printing a tactile sign with a schedule can be useful. Having both a visual and touch-based schedule can allow people to access the information in a way that suits them best. What a world we now live in… teachers, parents and other caregivers who have access to 3D printing can design and create educational and support tools tailored to their child or student.
This is an exciting space to watch as access to these printers becomes more and more mainstream.
Teachers often have limited time to source educational tools they may need to enhance learning experiences for their students. By allowing educators to print 3D models of visual information or tactile versions of artworks, students will be able to access educational resources in a new way. As well as this, students can create their own 3D models for assignments such as mapping tasks. The possibilities seem endless.
Bespoke equipment
Designed specifically for an individual user, feeding utensils can be made with a 3D printer. For example, a fork or spoon can be created with a particular need in mind. These can be created to assist with feeding and to give independence to those that may otherwise need help from others at meal times.
Adaptive clothing, sustainability and prosthetics
3D Printing is being used by the fashion industry to develop geometrically intricate clothes. One of the many benefits of using 3D printing in producing clothing is to use only the amount of product needed to produce a garment. Meaning that waste can be eliminated.
Making adaptive clothing for people with disabilities can involve creating clothing that is both functional and fashionable. By using 3D printing technology, it is possible for clothing designs to be adapted to meet individual needs.
When it comes to prosthetics and mobility aids, the possibilities are limitless. Prosthetic arms created to combine both 3D printing and robotics can give people movement and independence.
And why not make it aesthetically pleasing at the same time? Prosthetic legs are being made using strong printable materials in stunning geometric designs. And they're made to last.
But this is not just for humans. Prosthetics for animals are also being 3D printed to give them a new lease on life.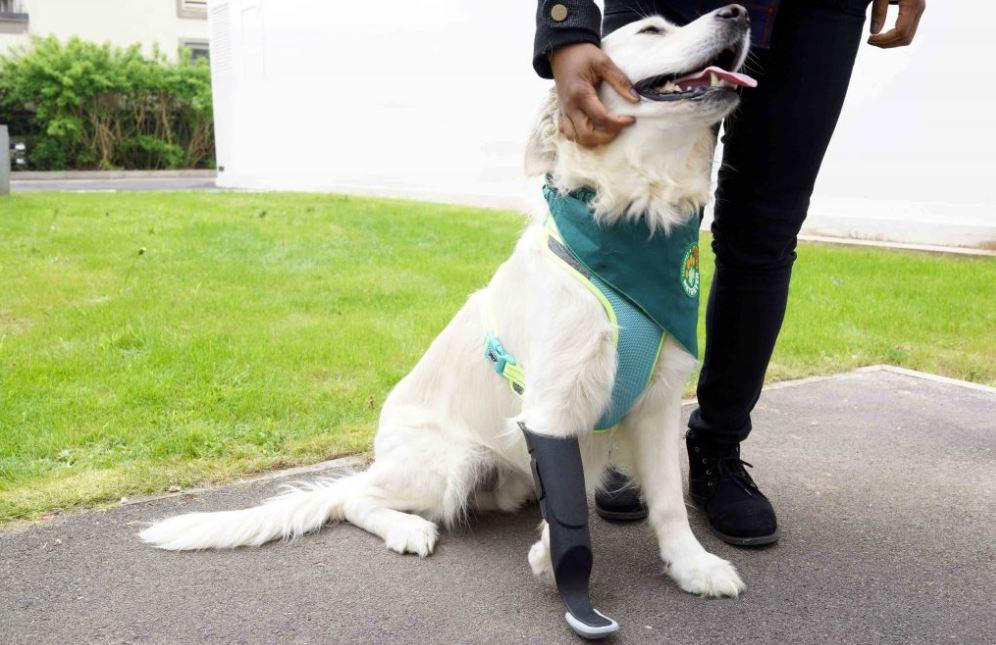 3D printed canine prosthesis by Benjamin Alpor
How 3D Printing is Helping People with Disabilities Written by Stephanie Vandenberg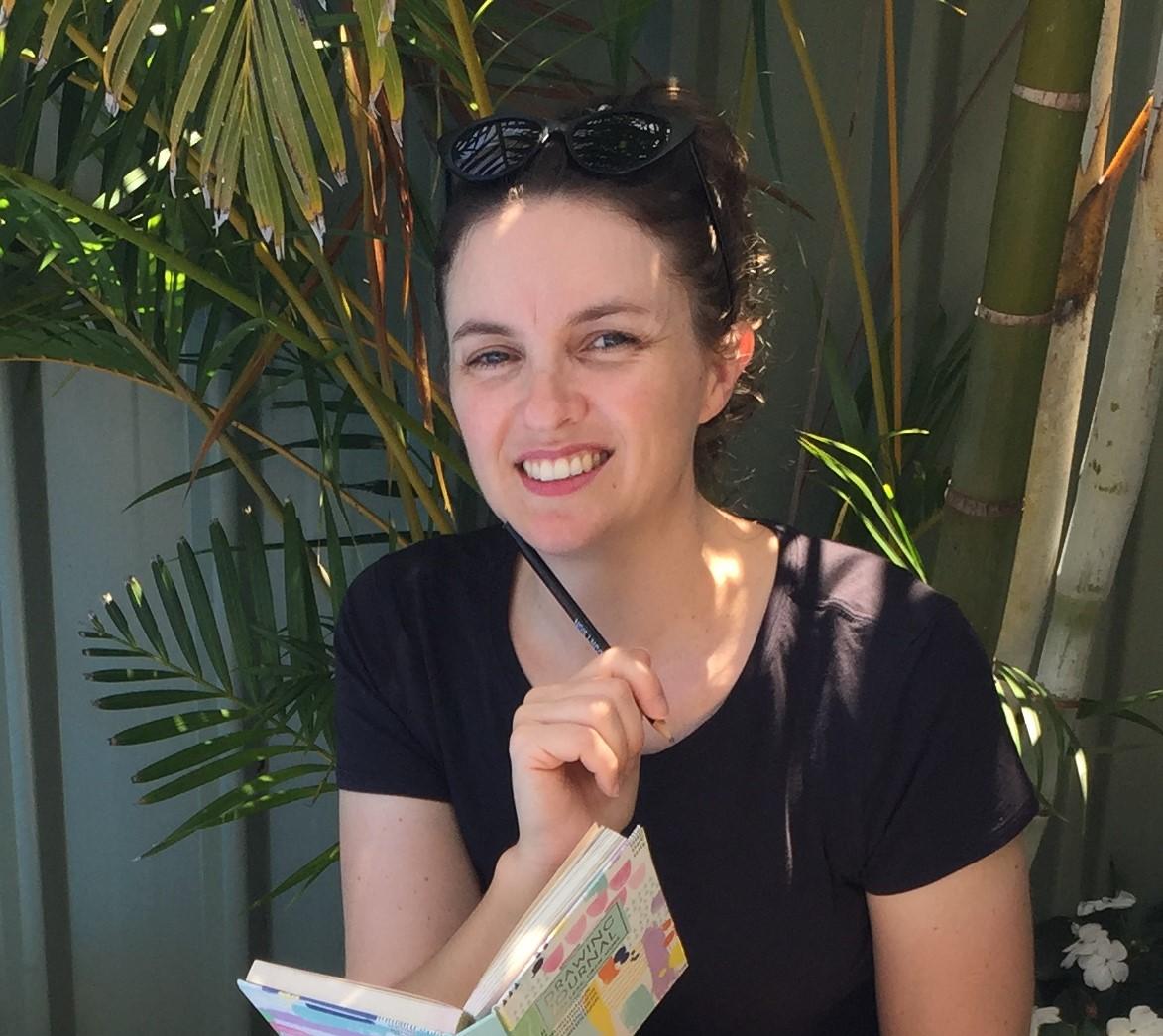 Stephanie Vandenberg is an Australian teacher and freelance writer. She enjoys writing on neurodiversity, education and travel. You can find her work at Stephanievandenberg.com