How to choose the right SLA 3D printing resin
How to choose the suitable SLA 3D printing resin
Not all SLA 3D printer resins are created equal, so you'll need to do a little homework to help you identify the suitable materials to help you achieve the finished result that your latest project deserves.
From varying strengths, flexibility and the ability to withstand high temperatures, the 3D printing resin you select really does have a vital role to play, so don't leave it to chance!
As stockists of leading 3D Printer resin brands, we want to offer you an unbiased and objective guide to the best 3D print materials on the market, so read on to reveal some of the features and benefits of the products we stock so that you can make an informed decision and get the product you need at the best possible price.
First, a bit about stereolithography
Before we launch straight into some recommendations on the best resin for your SLA 3D printer, it's well worth taking a quick look at stereolithography which has been around for a long time and is hailed as the mother technology of the 3D printers we see today.
Using resin instead of powder or filaments ensures a solid and smooth finish to your 3D prints and is the material of choice for hobbyist printers and commercial 3D print businesses alike due to its quality finish and range of material types.
Next, we'll look at just a few of the 3D printer resin brands currently available to order from our webshop so that you can buy the right resin products with 100% confidence.
Monocure 3D Printer Resin

This resin brand for 3D printers is specifically designed to offer better printing quality using an LCD light source and also offers low shrinkage and high printing precision, making it an excellent option for 3D print enthusiasts looking for precise details and incredible dimensional stability.
Two stand out products in this range that we are particularly impressed by are their Pro Crystal Clear and deep black options, so be sure to check these out in our webshop!
The Monocure 3D resin brand is also perfect for those who need a hard and tough print, using their Tuff range so make this your brand of choice if you're working on heavy-duty projects.
eSUN 3D Printer Resin

Offering high-quality resins with a wide variety of material types, what we love about the eSUN range is the fact that you can find a resin for nearly any project you are working on at an affordable price.
eSUN is a popular go-to brand for those seeking a universal liquid resin that offers a great finish without breaking the bank, so check out the current range.
Liquid Models 3D Printer Resin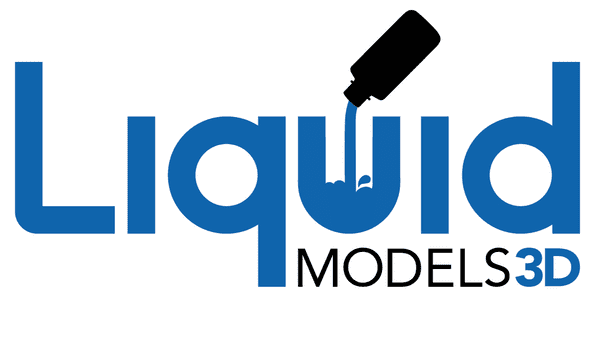 Offering consistently good results from batch to batch, this low odour liquid resin provides incredible value for money and is specifically designed for the production of high-quality models, making it a clear winner for those seeking a high-end finish for hobby or small-scale commercial projects.
Take a look at our Liquid Models 3D Printer Resin here and take advantage of our bulk buy offer while stocks last!