Our favourite 3D printing design websites to try this year
Our favourite 3D printing design websites to try this year
One of the best things about 3D printing is the fantastic array of printing design websites that you can use to download free print files that are perfect for a weekend project, great gifts or bits and pieces that are seriously handy around the home!
As 3D print enthusiasts and experts, here are just a few of our all-time favourites, so take a look and be sure to stock up on resins or filaments beforehand as you're bound to find plenty of prints to pique your interest!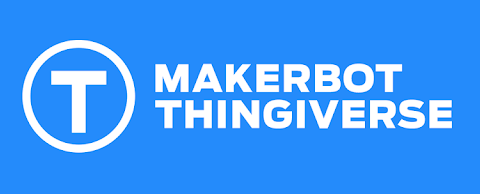 Aptly named as it offers a multitude of amazing 'things' to print at home, from scaled movie models to coasters and keyrings, Thingiverse offers some incredible STL 3D model print files that are entirely free of charge!
Easy to download and with plenty of projects to suit all interests, this is one 3D print file website that's well worth bookmarking if you've got a little spare time over the weekend.

If you don't mind shelling out a couple of pounds for a 3D print file or are seeking something that you could print at home for commercial purposes, then look no further than CGTrader.
From animals to aircraft, there are plenty of print project categories to choose from and some great special offers and discounts to be enjoyed if you have the time to shop around on the website, so it's worth a look if you are thinking of a particular print type that can make you a little money on the side or have been approached to print something specific.
If you're a fan of fantasy and want to access exclusive 3D models from studio designers that you just won't find anywhere else, then MyMiniFactory is the place to be!
With some incredibly detailed figures from around the world plus an array of other 3D print files that will appeal to car enthusiasts and other types of collector, choose from paid or free files and download something just that little bit special from this website that seeks to champion and support the creative talents of 3D print file designers.
If you've already downloaded your chosen print files and want a little help and advice on the best resins and filaments to give you that perfect finish, then the 3D Print Monkey team are here to help! Simply drop us an email or pick up the phone and we'll talk you through your options.