3 Reviews
raiting star
raiting star
raiting star
raiting star
raiting star
I grabbed a C grade, and when it arrived I was soooo impressed, way more and way better than I expected, Just had to tighten the Z rail bracket, as it was a bit lose but seeing as all I had to do was tighten 4 bolts, all I can say is - awesome printer and can't thank you enough for your awesome customer service.
raiting star
raiting star
raiting star
raiting star
raiting star
Grabbed a B Grade model as part of my foray into resin printing. Everything was well packaged, though as Alistair experienced it did have a little moisture on the metal thanks to its cold journey via UPS. Description was on point, there were some marks on the FEP and build plate, and the cover was a little murky, but it otherwise has been a fantastic little device. However I did notice a few small bits of reddish fluff in the tray that I can only assume came off someone's clothes when packaging it. Nothing a good blast of air and a wipe down with alcohol couldn't fix though. I'm still learning a lot so I don't think my failed prints were a result of the device, and I've had a couple of very successful game piece model prints that look almost flawless. Very happy with this so far and am looking forward to nailing a big print!
raiting star
raiting star
raiting star
raiting star
raiting star
Got this as a B Grade condition. So, when I got the package one criticism was that it was covered in moisture due to it being cold metal. A fix for this would be a cheap packet of silica gel in the box. Anyway, so it let that dry out before powering on. The only marks where on the green cover which appeared to have super glue on so not a problem at all. The rubber gasket on the green lid was also falling off but fixed that with gorilla glue. Apart from that I have never had a failed print loving it so far. Highly recommend getting a refurbished one.
raiting star
raiting star
raiting star
raiting star
raiting star
Elegoo Mars 2 Reconditioned 3D Printer
Or 6 Weekly Interest Free Payments From
£21.67
Minimum spend £100
Recommend this product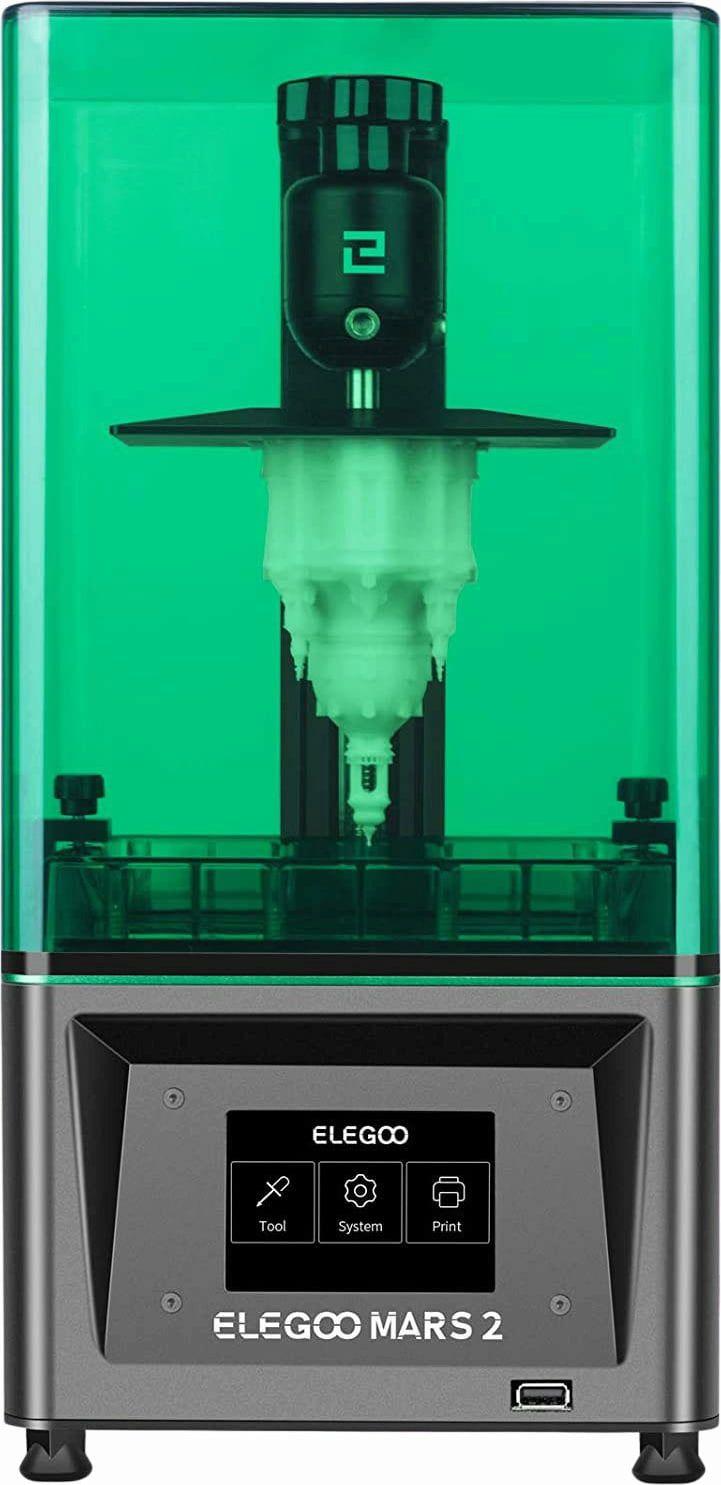 Elegoo Mars 2 Reconditioned 3D Printer