0 Reviews
raiting star
raiting star
raiting star
raiting star
raiting star
Be the first to review this product.
*Factory Returned* Elegoo ABS Like 3D Printer resin Clear Blue 405nm 500ml/0.5L
This Resin is returned, but Factory is sealed and weighed correctly. It is complete with a brush. we can not accept returns for this resin 
Fast Curing and Excellent Fluidity ELEGOO rapid resin have low viscosity and excellent fluidity. It can be rapid prototyping, developed to reduce printing time, great for making functional parts.
High Precision and Low Shrinkage ELEGOO UV resin have excellent stiffness and toughness, specially designed to reduce volume shrinkage during the photocuring process, bringing a smooth surface with great resolution for the print model.
Wide Applications It is suitable for our ELEGOO 3D printer and compatible with most DLP/LCD resin printers. Works best with the LCD 3D Printers.
Accurate Colour Display ELEGOO 3D resin is formulated with high-quality pigments and photoinitiators so that each model printed has a pure and amazing colour display like an artwork.
Multiple Safety Packaging ELEGOO standard resin has designed a Leak-proof bottle, special bubble bag, and strong paper boxes to ensure transportation and storage safety. Multiple packaging ensures that ELEGOO resin will not leak during transportation.
COLOUR: Blue
MATERIAL: ABS Like
SIZE: 500ml
Or 6 Weekly Interest Free Payments From
£1.67
with
Recommend this product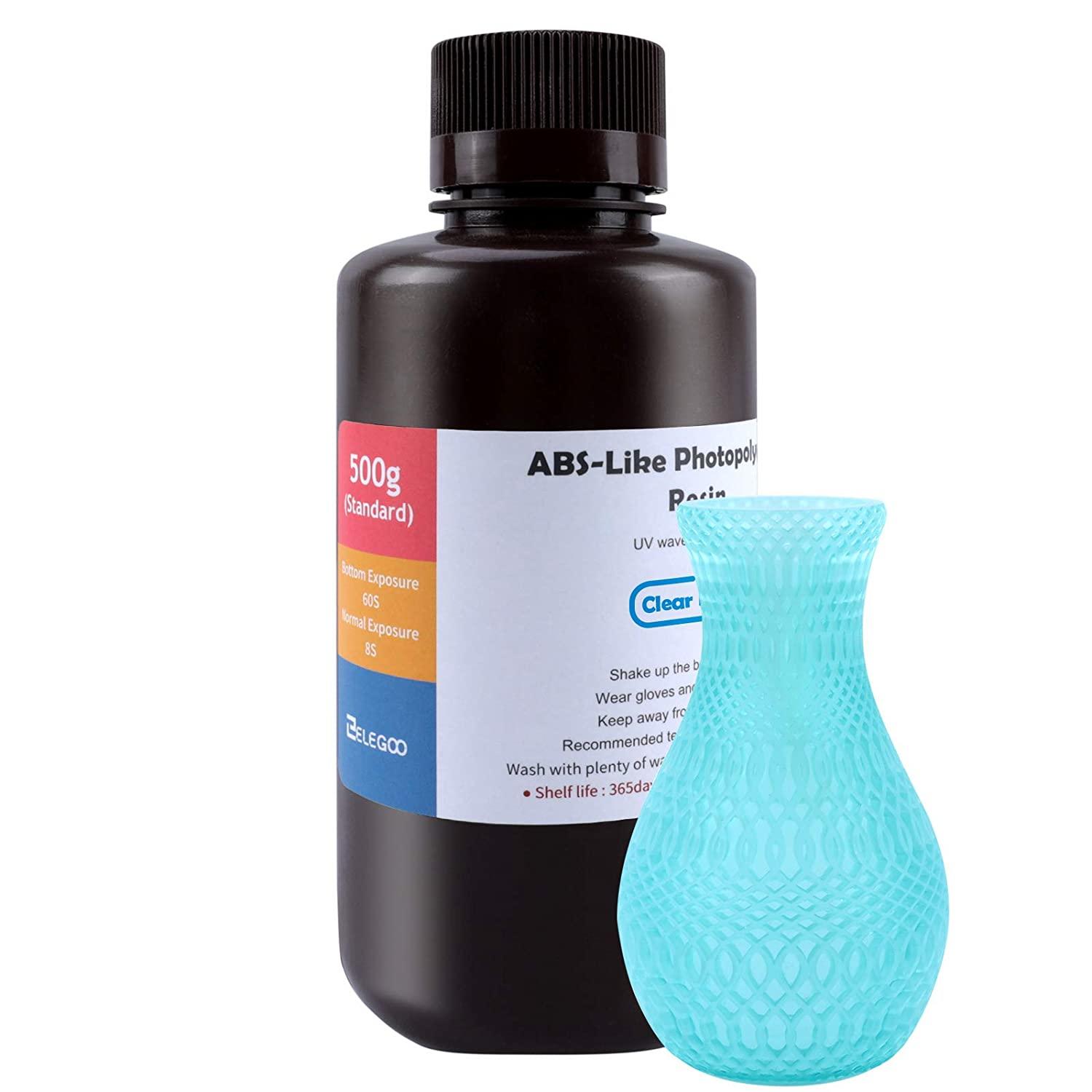 *Factory Returned* Elegoo ABS Like 3D Printer resin Clear Blue 405nm 500ml/0.5L