1 Review
raiting star
raiting star
raiting star
raiting star
raiting star
Very strong and "TUFF" resin, can't imagine my work without it. Doesn't need any additives, other than colours - if you want that is - but no flex resin is needed UNLESS you want to. Works perfectly fine with with the printers I have and very easy to work with. I would recommend this to anyone who is looking for a strong a** resin for parts that would usually break easily.
raiting star
raiting star
raiting star
raiting star
raiting star
Monocure 3D Tuff White 3D Printer resin 405nm 1000ml/1L
Monocure 3D TUFF resin is a unique blend of advanced urethanes specifically designed to produce a part that possesses high tensile strength. These mechanical properties provide a right balance of strength, flexibility and a hard surface finish.
Use M3D TUFF if you intend to 3D print robust engineering prototypes; it was designed to withstand high stress and strain. Once fully post-cured, TUFF can also be machined, painted or polished for further finishing.
Our development team have created this unique material to remain rigid and hard, yet withstand high tensile pressure. The strength improves with the increased thickness of the printed part. For more delicate, thinner models, it is recommended to add FLEX100 to increase the flexibility if required.
The TUFF resin formula is fully compatible with our CMYK pigments if you wish to create your own custom colours.
COLOUR: White
MATERIAL: High Strength
SIZE: 1000ml
Or 6 Weekly Interest Free Payments From
£11.67
with
Recommend this product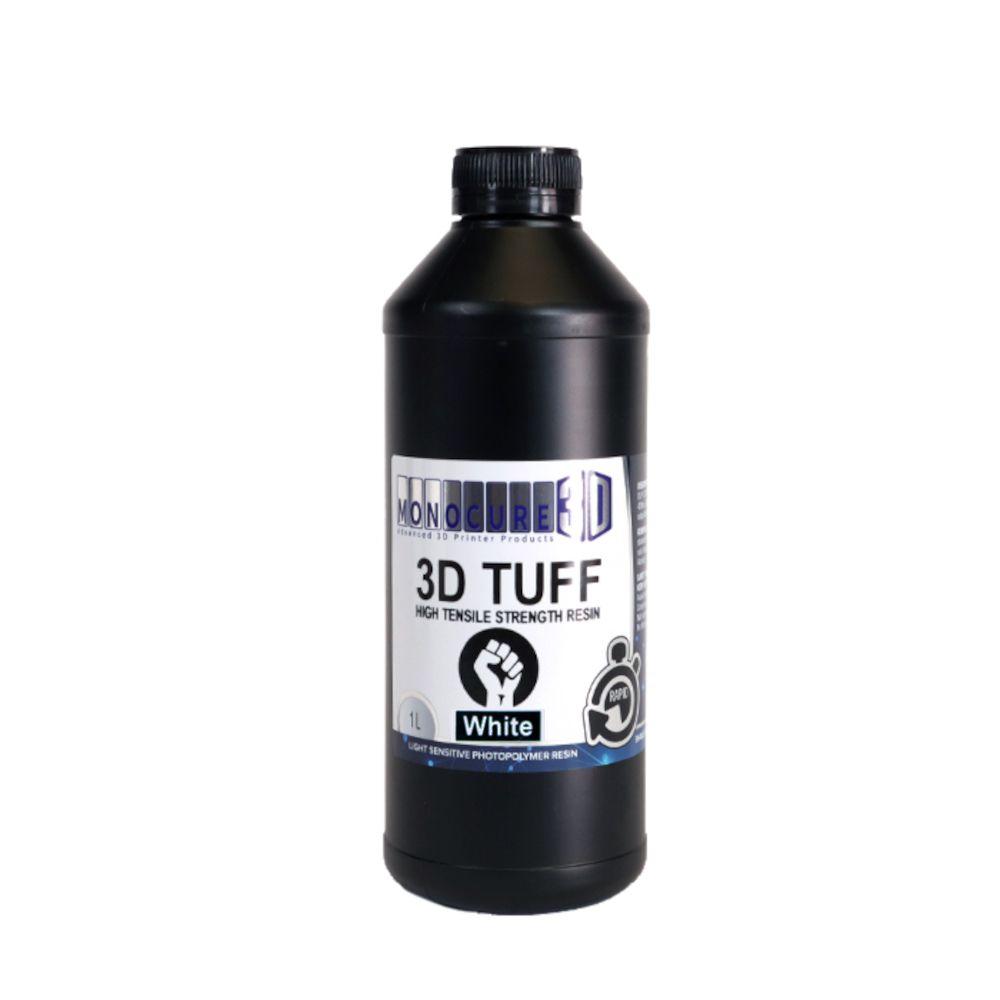 Monocure 3D Tuff White 3D Printer resin 405nm 1000ml/1L