Your ultimate guide to the Mayku Formbox Vacuum Former
Your ultimate guide to the Mayku Formbox
As a partner of this innovative product, we are proud to announce that we'll be able to provide our customers with this incredible unit and materials, plus all of the help and support that you've come to expect from the 3D Print Monkey team to help you get the most out of your latest 3D print addition!
So, let's get started!
Shop now for Mayku FormBox and supplies
What is the Mayku FormBox?
Short answer, a desktop vacuum former, It is a piece of tech that is revolutionising desktop manufacturing, by removing any restrictions on time, price and accessibility in the process.
What kind of things can I make with a Mayku FormBox?
With the Mayku FormBox, the world really is your oyster!
With a desktop vacuum that can create moulds for soap, chocolate, resin casting, candles, or forms for RC Drones and car bodies, or anything you can think of. The Mayku FormBox allows for perfect reproduction each and every time, so you only need to have 1 master buck, and then you can create multiples products very quickly.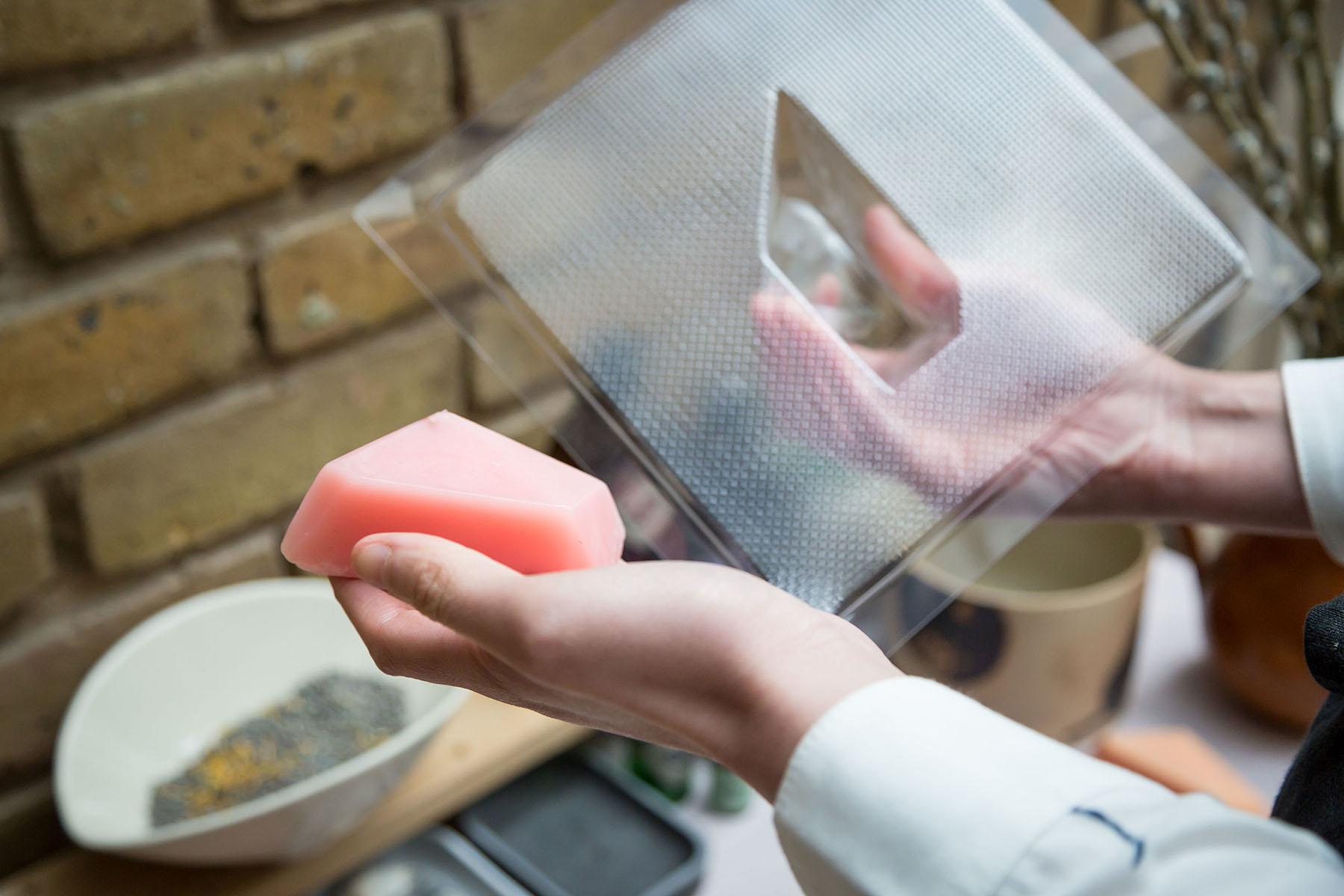 Maker removing soap from a mould
Another application the Mayku FormBox can be used for is packaging, so those that are seeking the perfect solution to keep their goods in perfect condition are all flocking to Mayku FormBox as a faster and cost-effective alternative to pricey outsourced packing that often comes with long lead times and minimum order numbers that can seriously bump up unit prices for smaller businesses. with on-demand product packaging that can be amended at a moments notice allowing for greater packaging flexibility.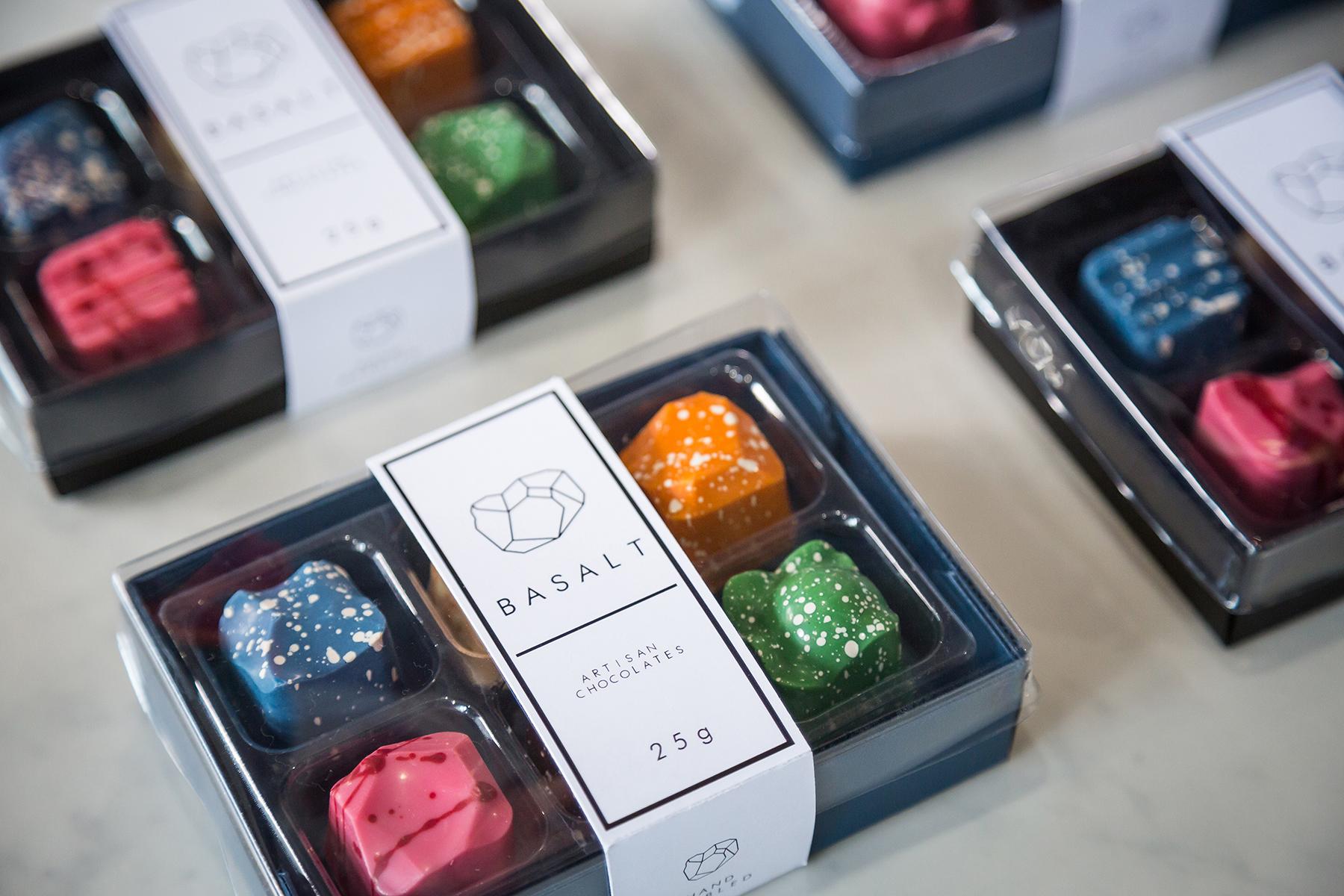 Custom chocolate mould and packaging
The Mayku FormBox is also gaining in popularity in educational settings too, with more and more schools with a multitude of uses in the classroom that help keep students engaged with a variety of STEM projects.
Will it work with my current 3D printer?
In a word, yes! One of the best things about the Mayku FormBox is its versatility, so it has been designed to be compatible with any way you can make a master, be it 3D printing, CNC machining or by hand.
Better still, Mayku FormBox owners can tap into a plethora of resources, including downloadable STL files for ease of operation and endless packing, product and mould possibilities!
For more information on the Mayku FormBox and the benefits for businesses, educational settings or for 3D print hobbyists with a love of the latest 3D print tech, talk to the team at 3D Print Monkey today!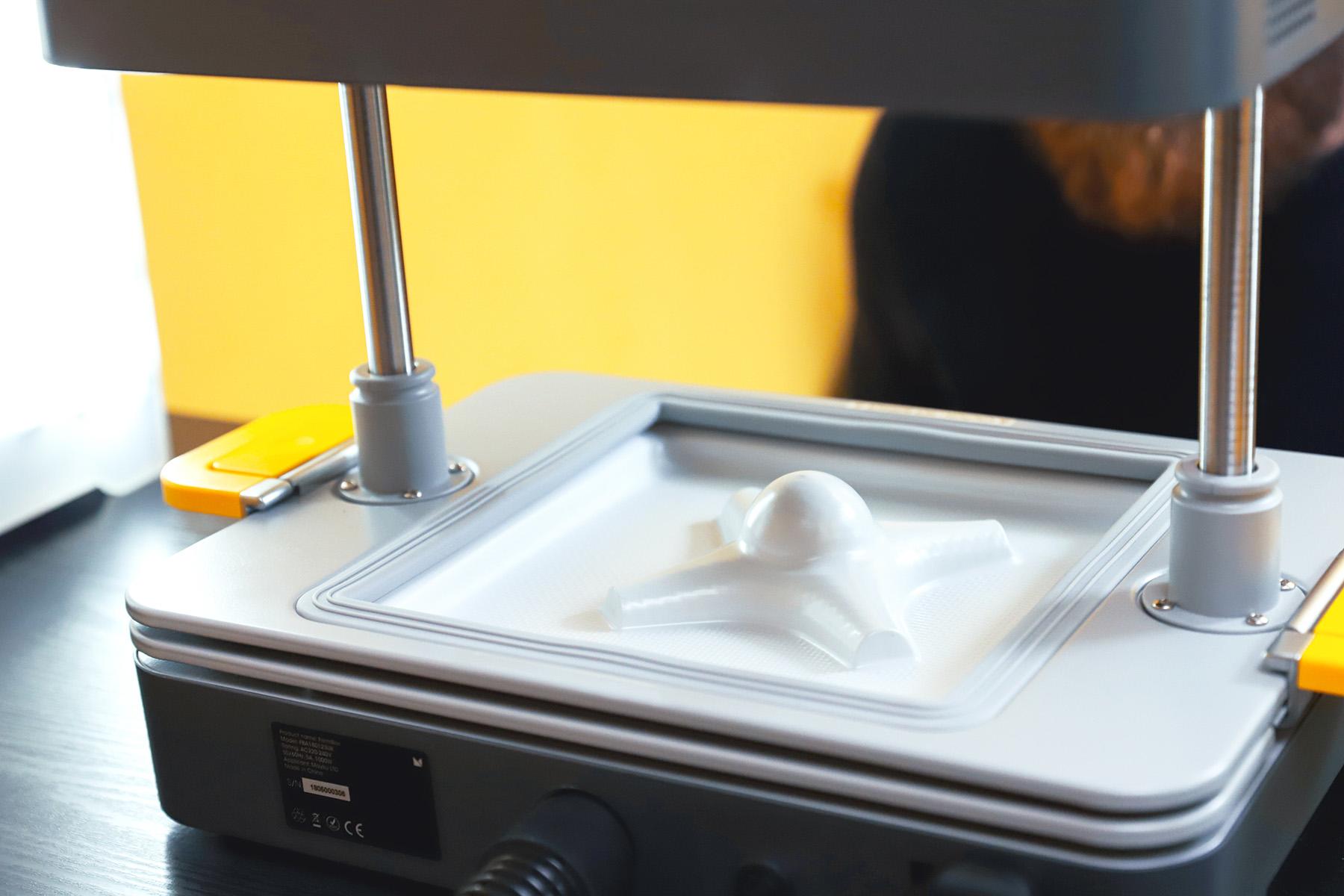 A drone body being made on the Mayku FormBox