0 Reviews
raiting star
raiting star
raiting star
raiting star
raiting star
Be the first to review this product.
Elegoo 2 x Plastic 3D Printer resin Tank
Original Part from Elegoo
Plastic resin tank customised for ELEGOO MARS 3D printer and the FEP film is pre-installed
Made of special engineering plastic, which has strong toughness and high rigidity. Durable design for long term usage
2 Lids for resin vats are provided to keep away dust, UV light source or direct sunlight
Perfect spare resin vat when you need to change resin colour faster and have a better printing experience
ELEGOO plastic resin tank kit is also compatible with Anycubic Photon, Photon S and Epax X1
When it comes to a high-frequency printing environment, you are going to need more than one resin tank or resin vat to save some of your time and have a faster resin colour switch. ELEGOO Plastic Resin Tank Kit is here to rescue
It comes with 2 plastic resin tanks that can be used on ELEGOO Mars 3D printers except with lids covered on the top of each resin vat to avoid dust or direct light source when you are not using them.
Whats in the Box:
Plastic Resin Tank with FEP film pre-installed 2pcs
Lid 2pcs
Or 6 Weekly Interest Free Payments From
£4.33
with
Recommend this product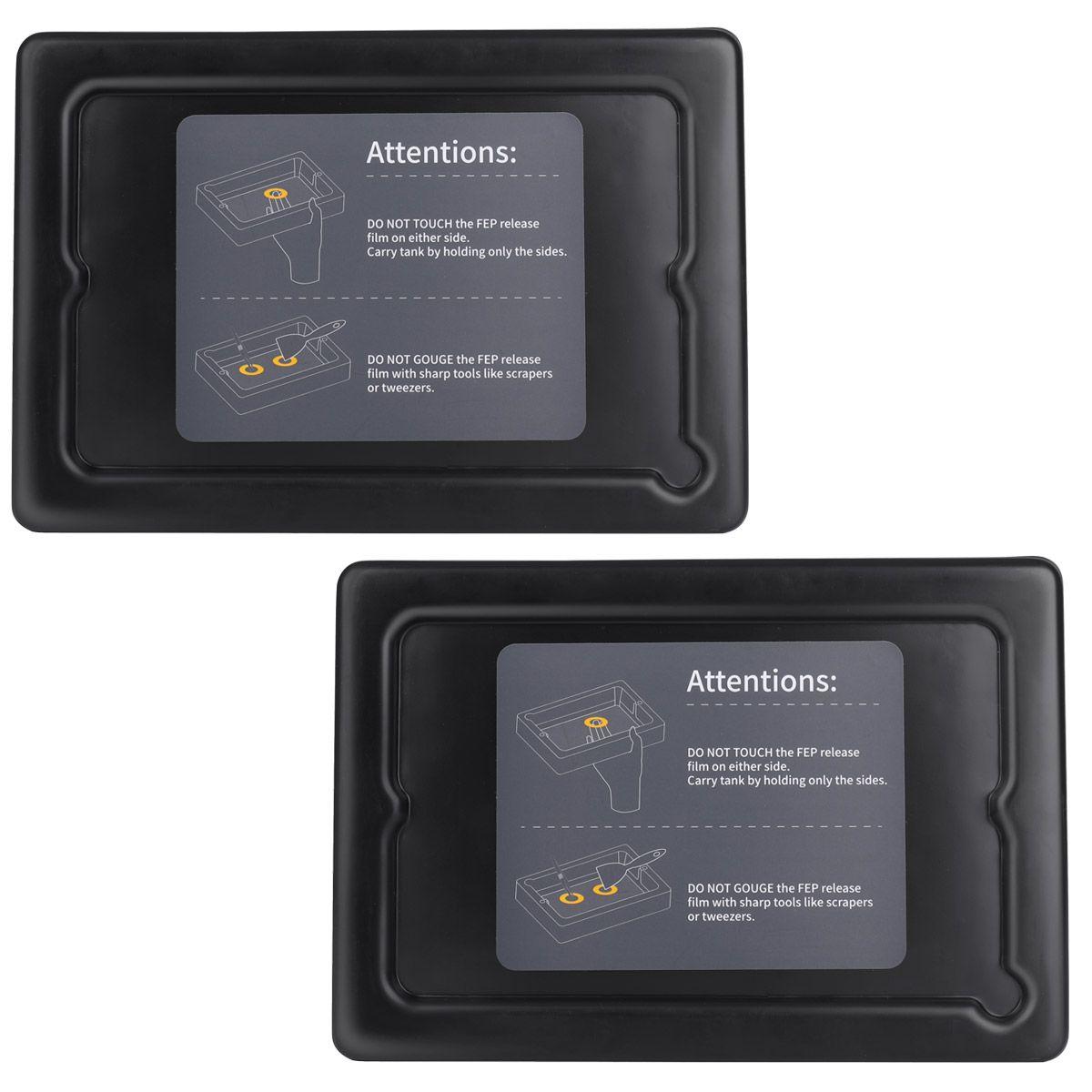 Elegoo 2 x Plastic 3D Printer resin Tank