0 Reviews
raiting star
raiting star
raiting star
raiting star
raiting star
Be the first to review this product.
Fiberforce Nylforce Carbon Fibre 1.75mm 3D Printer Filament
Nylforce Carbon Fibre filament composed by a tough nylon reinforced with a high content of carbon fibres, its perfect for precise and stable prints of objects that need to resist to high-temperatures, strains and impacts.
Despite being engineering grade and abrasive material, it is easy to print with the most common desktop printers. It is a special professional material unique in its kind.
Hardened Steel nozzle required due to the abrasive nature of Carbon Fibre filaments
Filament diameter:
1.75mm
Filament Weight:
0.5kg (not including spool)
Nozzle Temperature:
250-265?C
Bed temperature:
60-70?C (Heated bed not necessary)
Printing speed:
40mm/s

Click >> Fiberforce Nylforce Carbon Fiber Datasheet
Click>> Nylforce Carbon Fiber testing videos
COLOUR: Black
DIAMETER: 1.75mm
MATERIAL: Nylon Carbon Fibre
WEIGHTKG: 1
Or 6 Weekly Interest Free Payments From
£10.00
with
Recommend this product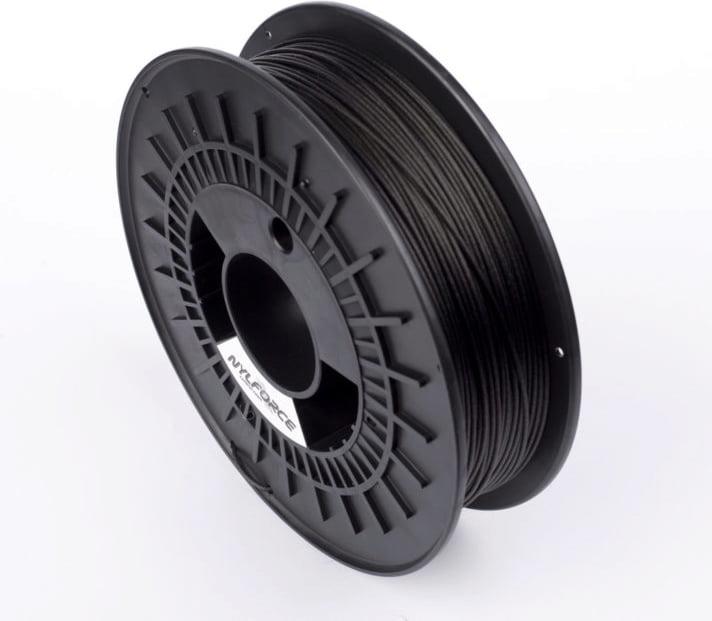 Fiberforce Nylforce Carbon Fibre 1.75mm 3D Printer Filament